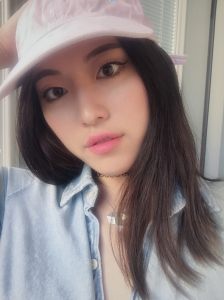 Name: Daseul Lee
High School: Otay Ranch High School
Major: Marketing
Expected Graduation Year: 2017
Favorite Quote: "Whatever it is you're seeking won't come in the form you're expecting."
Hobby: Traveling, going to concerts and festivals
What is your favorite part about SDSU?
My friends are my favorite part about San Diego State.
How has the Compact Scholars Program helped you throughout your college career?
CSP gave me a support system throughout my whole college career. If I'm in a pinch, I know who and where to go to.
Tell us about an experience you have had outside of class. (Job, internship, project, etc.)
I was a tutor for kindergartners for reading and math, was an anatomy intern, and currently intern at a logistics company.
What is your favorite class on campus and why?
My favorite on-campus class is probably anatomy because it was so hands on. Learning about every aspect of the body was interesting and memorable
What do you plan on doing after graduation?
After graduation I hope to work at a cosmetics company in their marketing department.
What advice would you give to incoming freshmen?
Don't procrastinate and don't choose a major just because it's stable and your parents tell you to choose it. Do something you're passionate about because in the grand scheme of things, money doesn't mean everything.